As part of the 2018 GHP Biotechnology Awards, Global Health & Pharma (GHP) has selected SIMCO's CERDAAC as the Best Quality Execution Software 2018.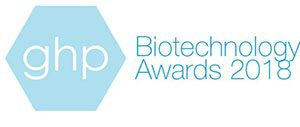 In the award publication, GHP states "CERDAAC Service Manager is advanced cloud software which provides complete asset and service workflow management and helps customers comply with FDA and other regulations. The software manages all aspects of the service workflow and provides visibility into quality compliance, asset status, service schedules, key performance metrics, and more."
Global Health & Pharma is a global information sharing platform & a multi-disciplinary members community established to enhance communication networks & collaboration in human, animal & environmental health. Learn more about GHP at www.ghp-news.com.
Learn more about SIMCO's GHP Award.